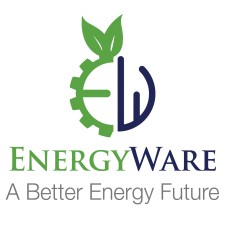 SUNRISE, Fla., August 5, 2020 (Newswire.com) - ​​​​​​​EnergyWare is not immune to the effects that COVID-19 has had on individuals, families, communities and the economy. Nevertheless, the company knew that in order to maintain its impeccable reputation for customer care, it needed to step forward using adaptation and innovation as key drivers.
EnergyWare did just that. Safety was already a backbone of the EnergyWare corporate culture, evidenced by its Avetta certification. Therefore, it immediately adopted a corporate-wide COVID-19 policy for safe workplaces, quickly implemented by every employee at every worksite by every installation team around the country. This not only protected EnergyWare employees but also customer employees and, by extension, family members of both.
In addition, EnergyWare quickly adapted to a 100% remote working standard, deployed the necessary tools and software to support all of its employees, and most importantly, effectively leveraged virtual innovations to improve its ongoing customer communication. This rapid adaptation & innovation has allowed EnergyWare to continue installing energy efficiency solutions during the COVID-19 pandemic and continue assisting its customers to navigate these uncharted waters.
Highlighted in this video are some of the tools EnergyWare has used to virtually provide an elevated customer experience from the very beginning of the proposal stage all the way through the entire installation project. Such tools and their innovation by EnergyWare professionals have proven to not only be a change for the company and its customers but, in many ways, a great leap forward in quality assurance and customer care.
"Our company's ability to approach COVID-19 with a view to safety, adaptation and innovation is one we are proud of. 'Safety first' is our corporate mantra. We will continue to innovate our customer care protocols throughout the COVID-19 pandemic to ensure a safe working environment for our customers and team members," says Andy Bertamini, Chief Operations Officer.
"Where COVID-19 could have forced us into a painful shift in our business model, we thankfully had already implemented most of our online customer engagement tools, such as the Customized Project Portal for our Energy Installations, and our On-demand Agent Marketing Portal. These forward-thinking methods have proven to be not only useful, but, more importantly, incredibly effective during COVID-19." – Boaz Santiago, Director of Marketing.
Watch the video and learn more about EnergyWare's COVID-19 policy, its stellar customer care and see samples of its virtual lighting & solar design tools as well as the customized project portal.
ABOUT EnergyWare
EnergyWare is a full-service, nationwide Energy Efficiency design, engineering, and installation company. The company eliminates the guesswork of Energy Efficiency solutions by bringing lighting engineers, lighting designers, best-in-breed manufacturing, and trained ENERGY-centric electricians all under one umbrella. For more information about EnergyWare, visit us online at www.energywarellc.com or connect with us on Twitter or introduce yourself to one of our Regional Directors on LinkedIn.
Source: EnergyWare
Share: